How to redirect a user if the authentication token expires with nextjs.
This is simple, in my case in my project I created a utils folder and the files SSRGuest SSRGuestAuth.
File SSRGuest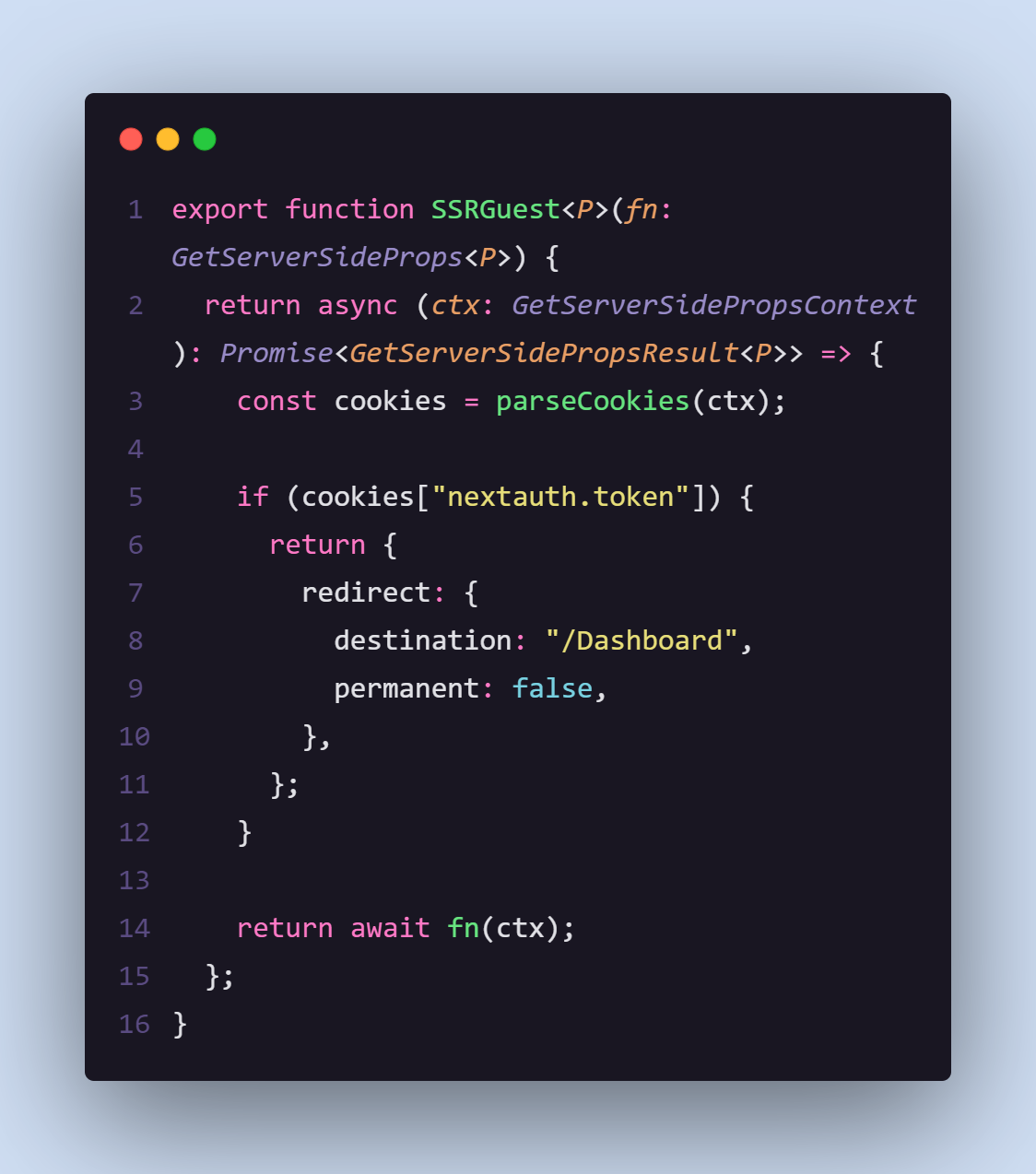 File SSRGuestAuth

SSRGuestAuth's function causes it to be redirected to the login page if auth token is expired. which is in our index file of our dashboard.